In the middle of the island in a small village there is a banana plantation where you can walk through freely. On a small path sometimes separated from stone walls you walk along. But you still can get very near the banana plants and can even touch them.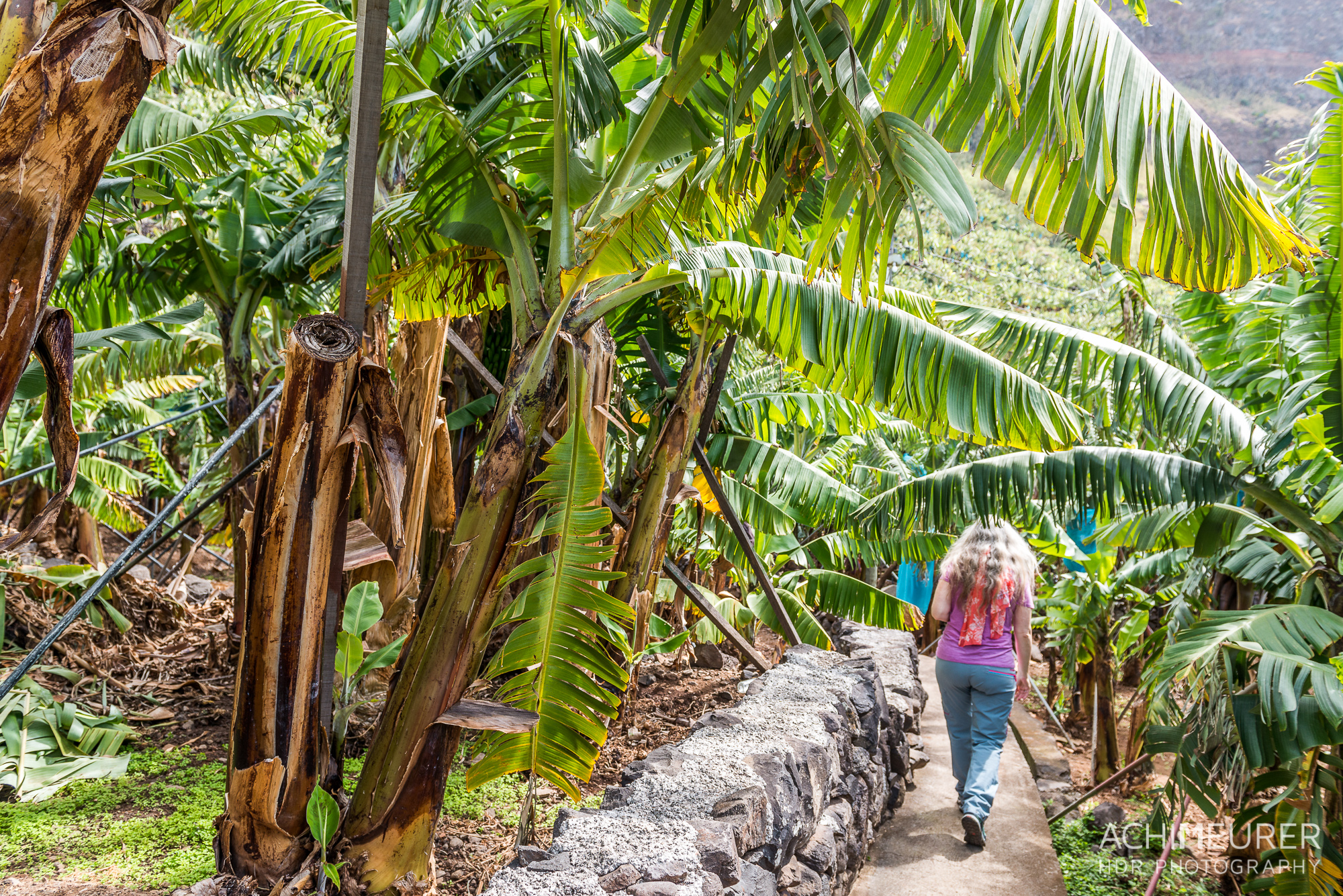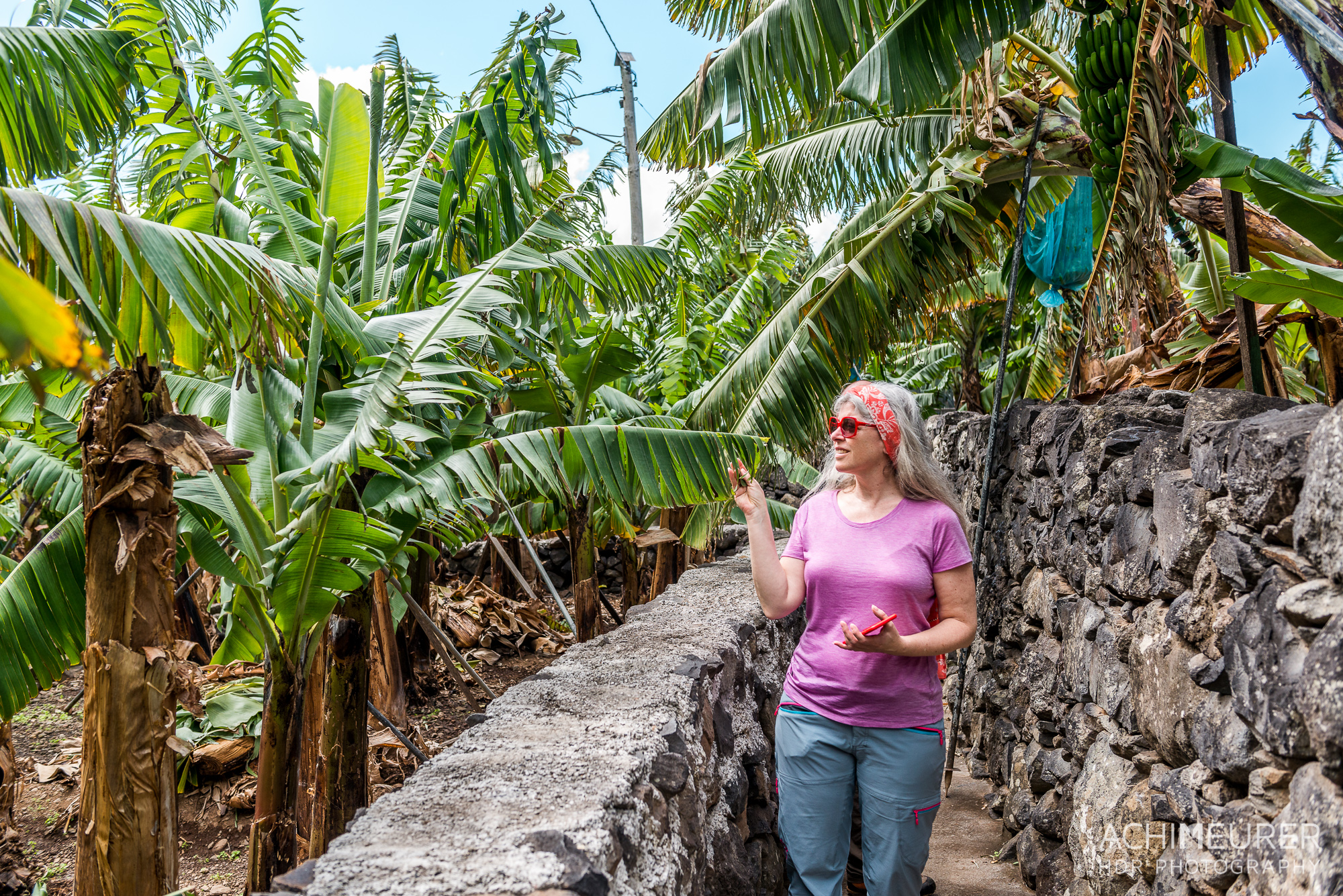 The plants grow surprisingly high and have very thick stems. Nearly like trees. A lot of plants are supported from sticks so that they can carry their heavy burden. A stalk can weigh about 30 kg.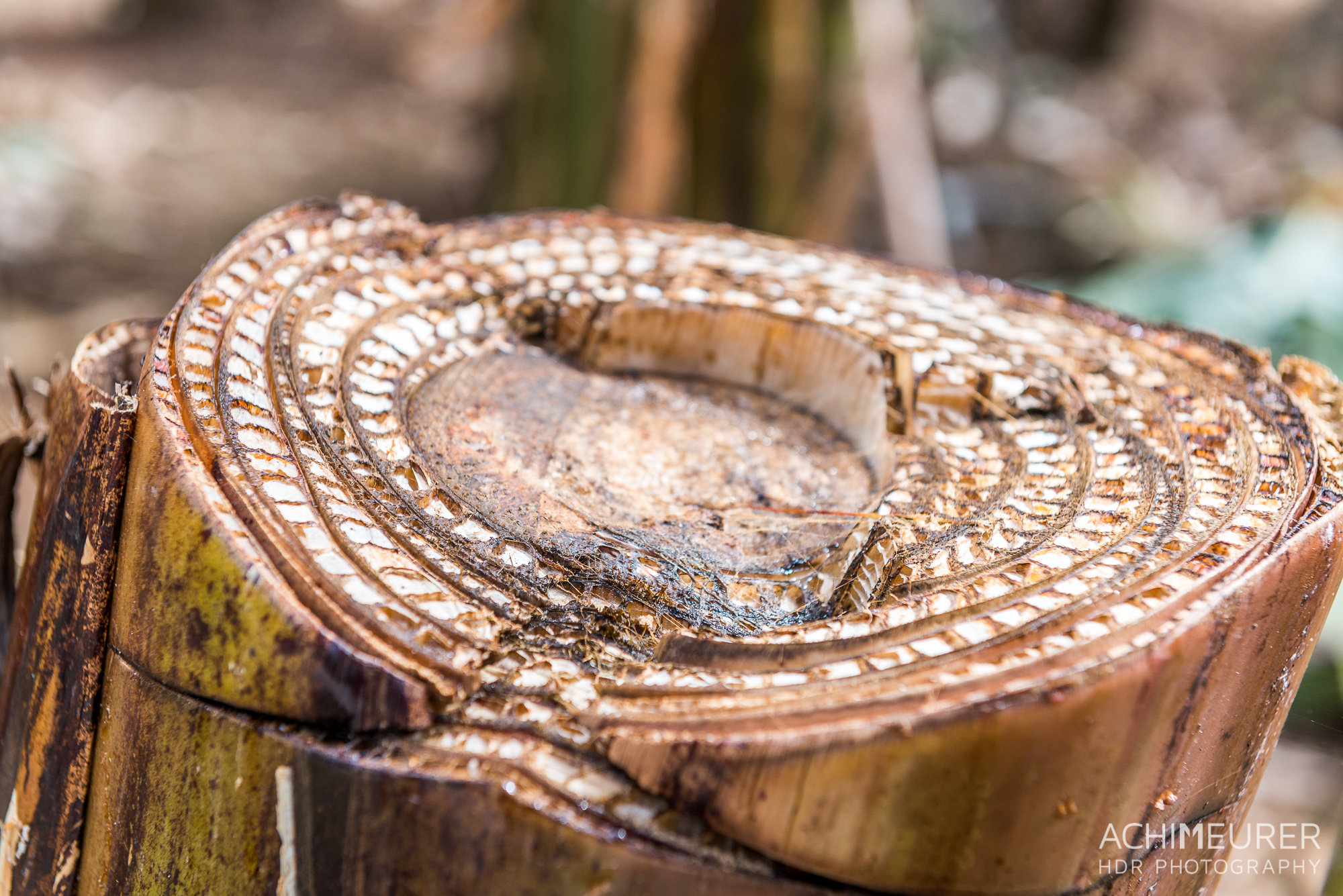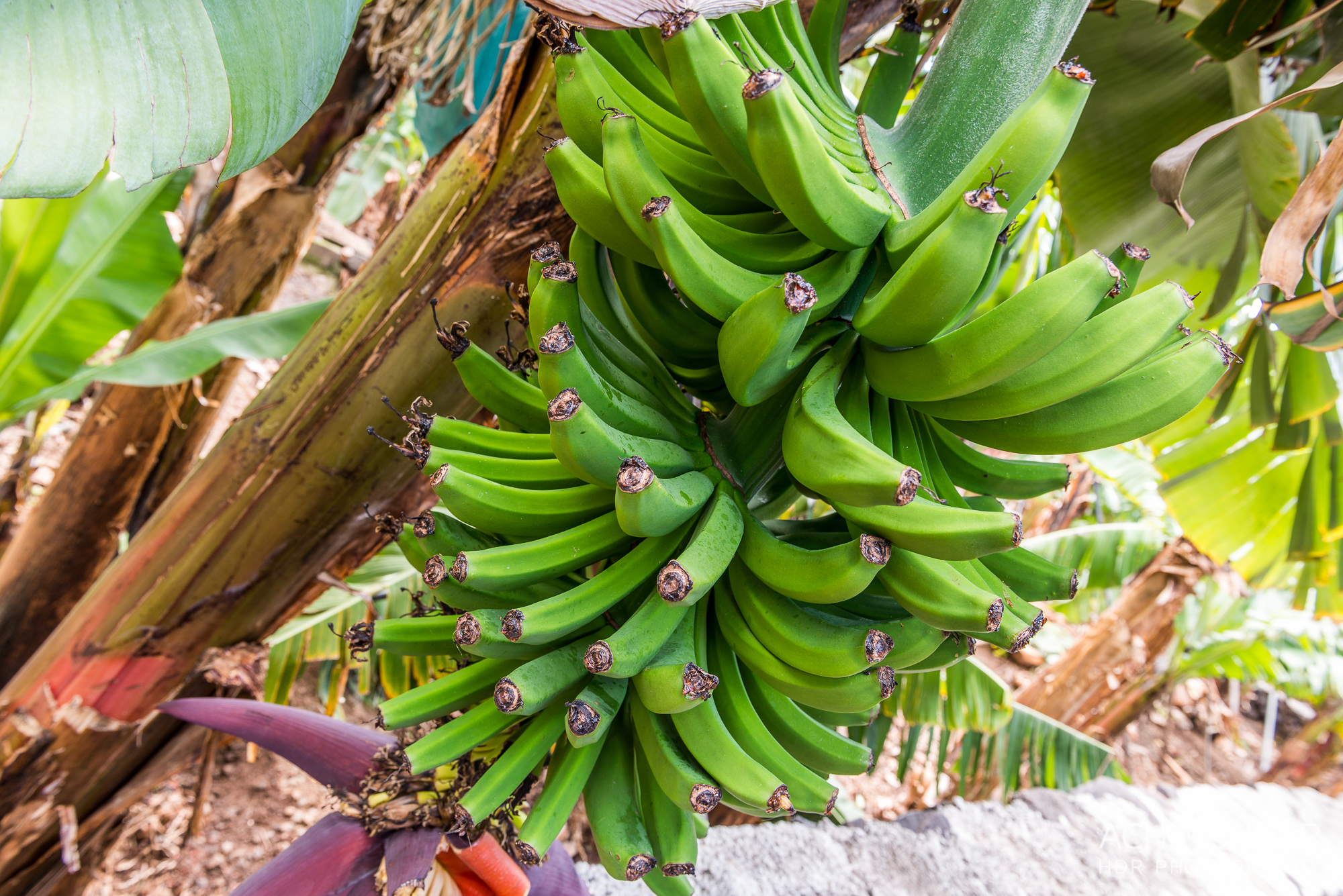 At the plantation you can also see the watering system. It is a very tricky system that brings the water down from the mountains to the valley and into the fields. By the way you can hike along this water system which is called "Levadas". But this is a different subject.
At the plantation there are young plants and old ones. Cut trees and right besides new plants. This cycles ensures that there is always fresh supply for the sweet fruits. The bananas from Madeira stay in the country. Some of them to the continent. The rest stays at the island. Nothing is exported.
Completely fascinating are the huge (pseudo-)flowers with the bright purple colour. The real flowers show above and are small and beige to yellow. From each mini flower there will arise one banana. The flowers are cut off to ensure that the banana will ripe well.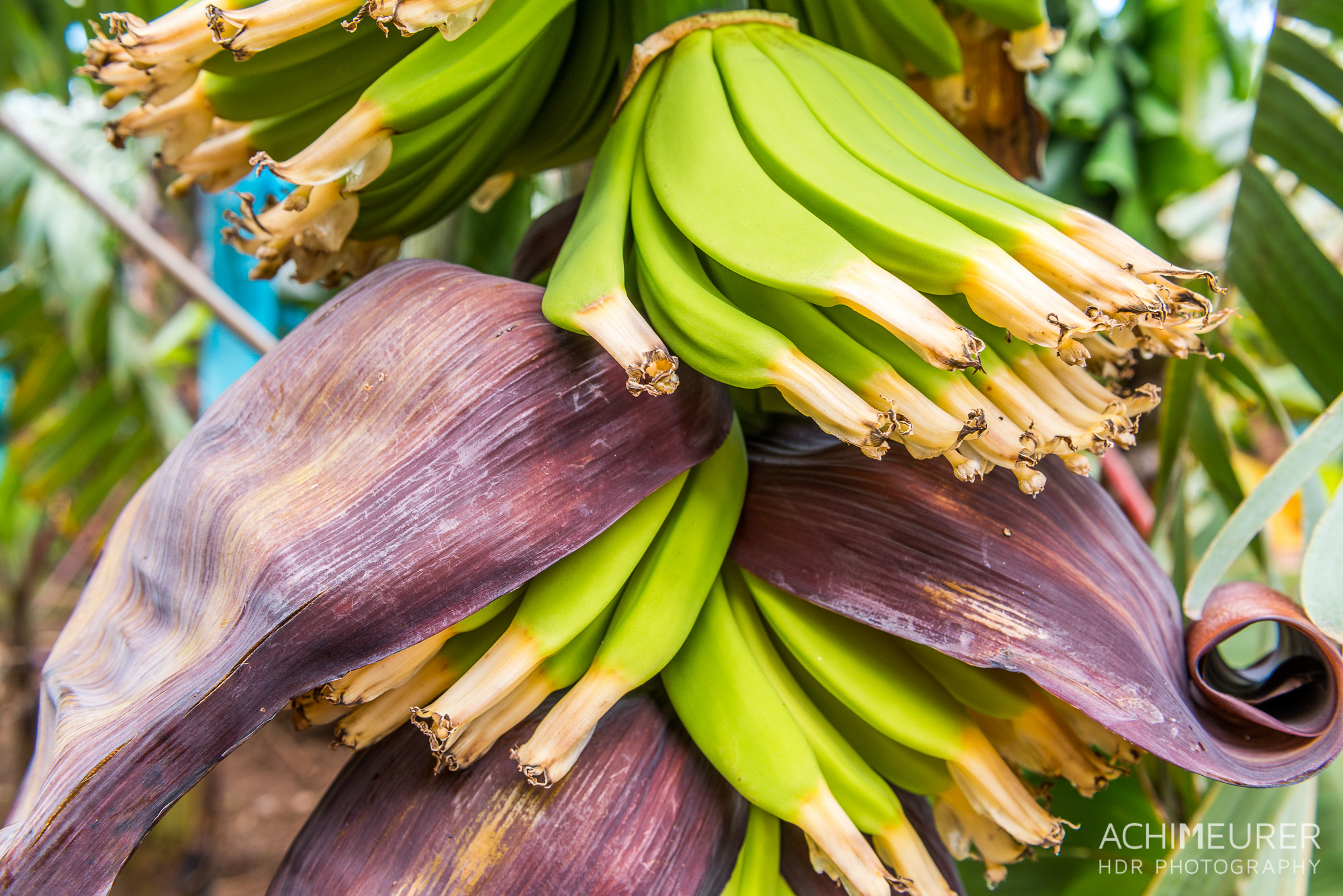 After that you have to weight for the bananas to grow and ripen. If this is not happening fast enough some stalk are put into a plastic sack. The fruits are harvestet when they are still green.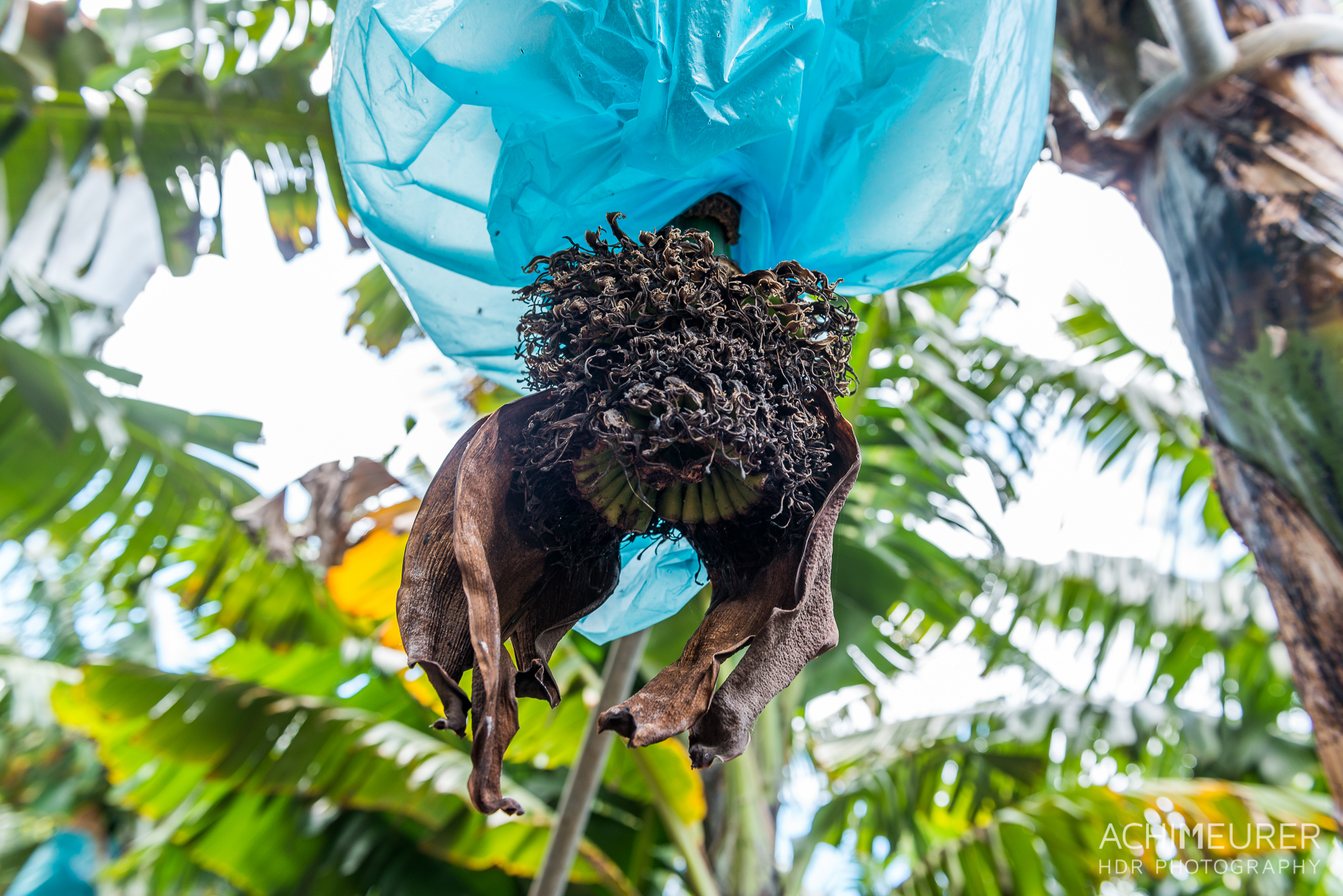 The whole stalks are brought to the packing station at the cooperative. There the stalks are cleaned and cut off the stems and sorted by quality. The discard is feeded to the animals.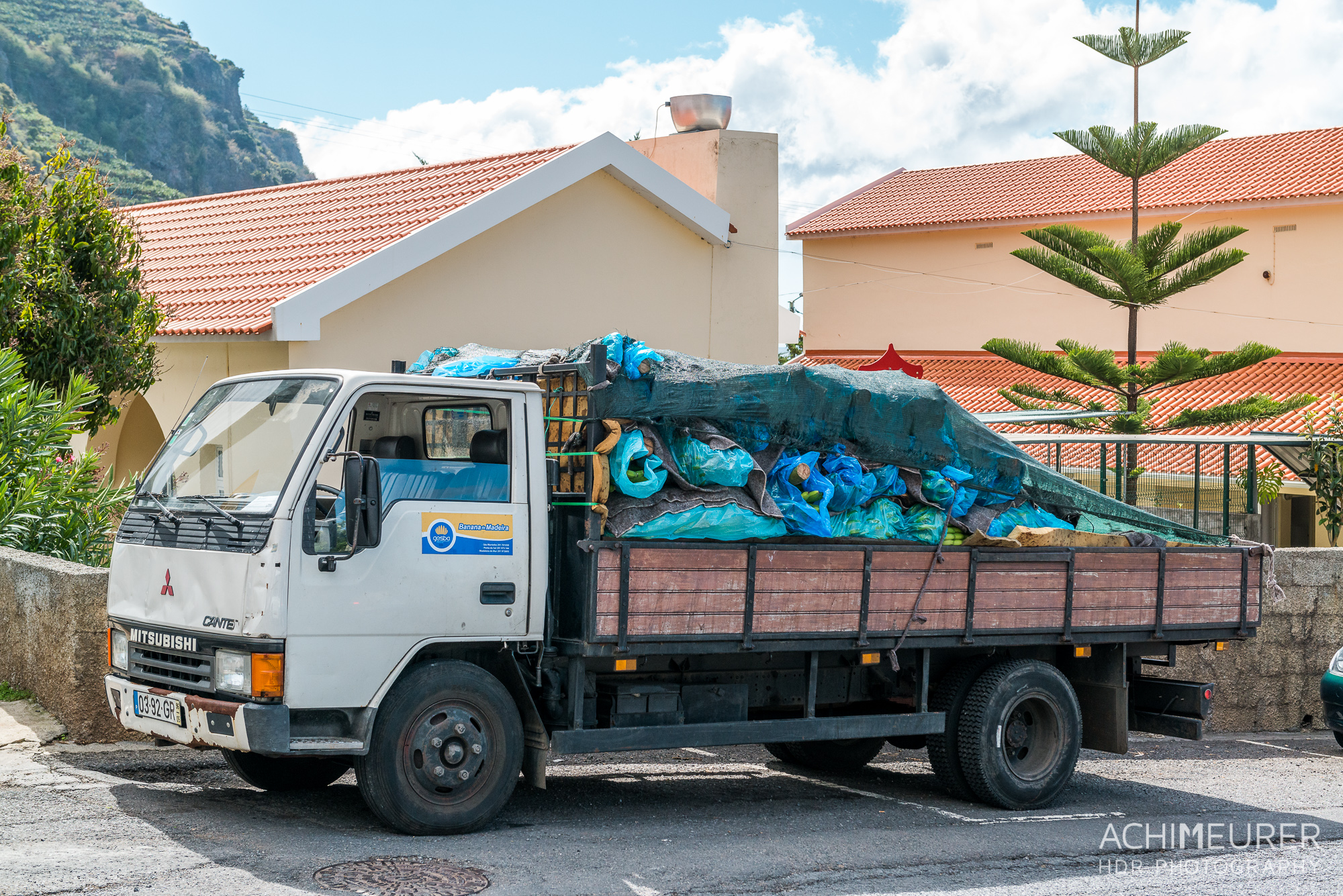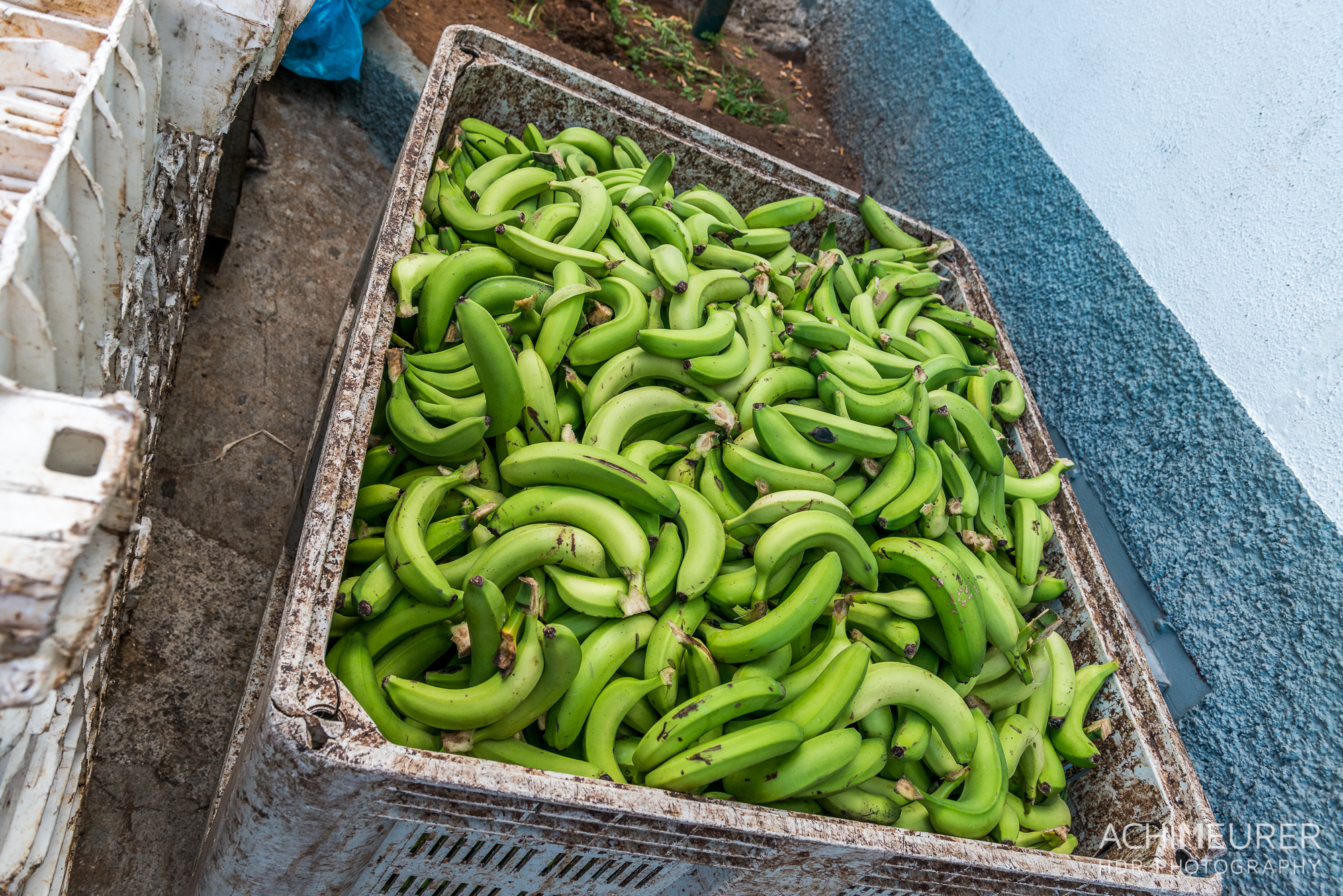 The path through the plantation is very impressive even leads past some houses. Quite funny to imagine the postman to deliver letters within a plantation…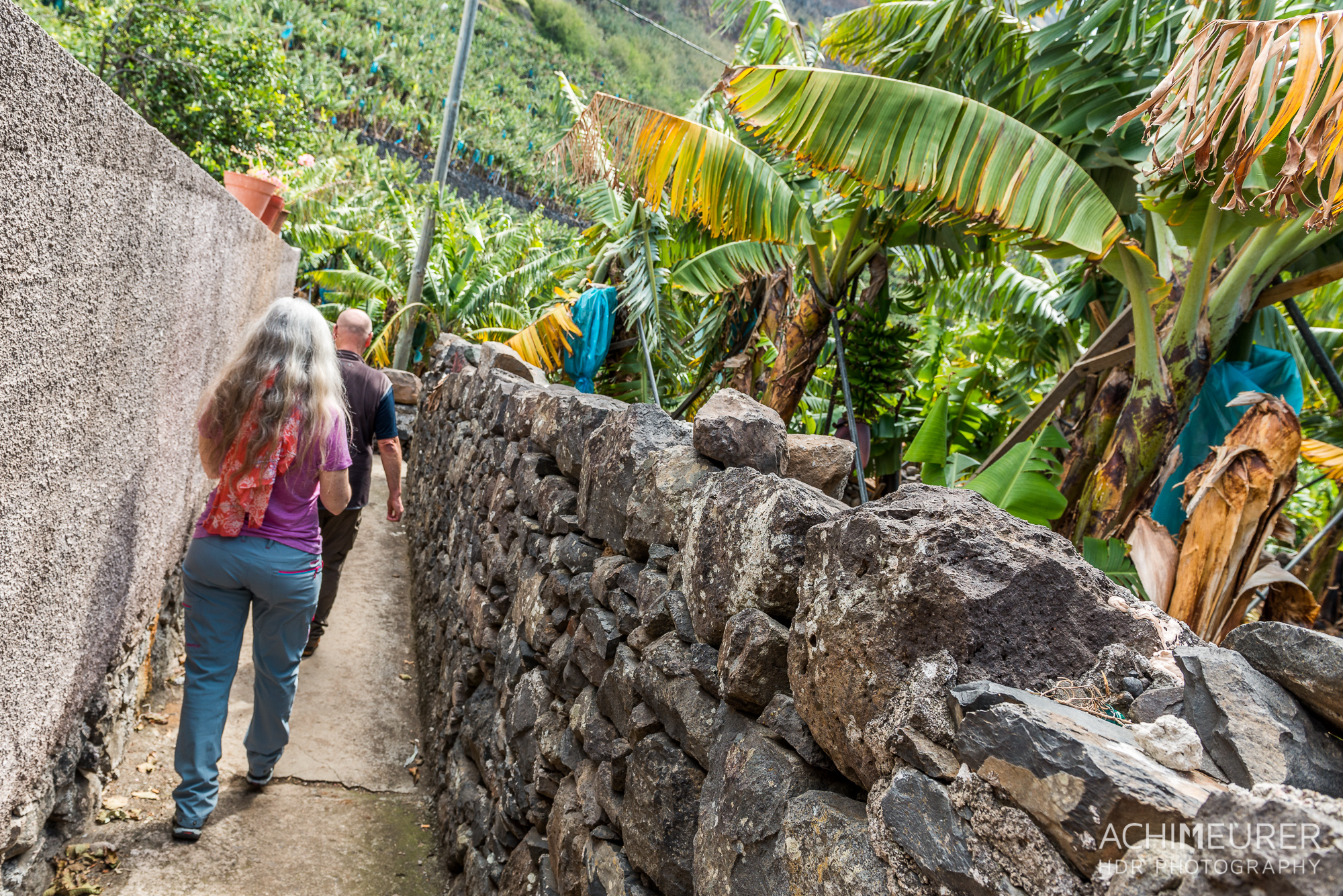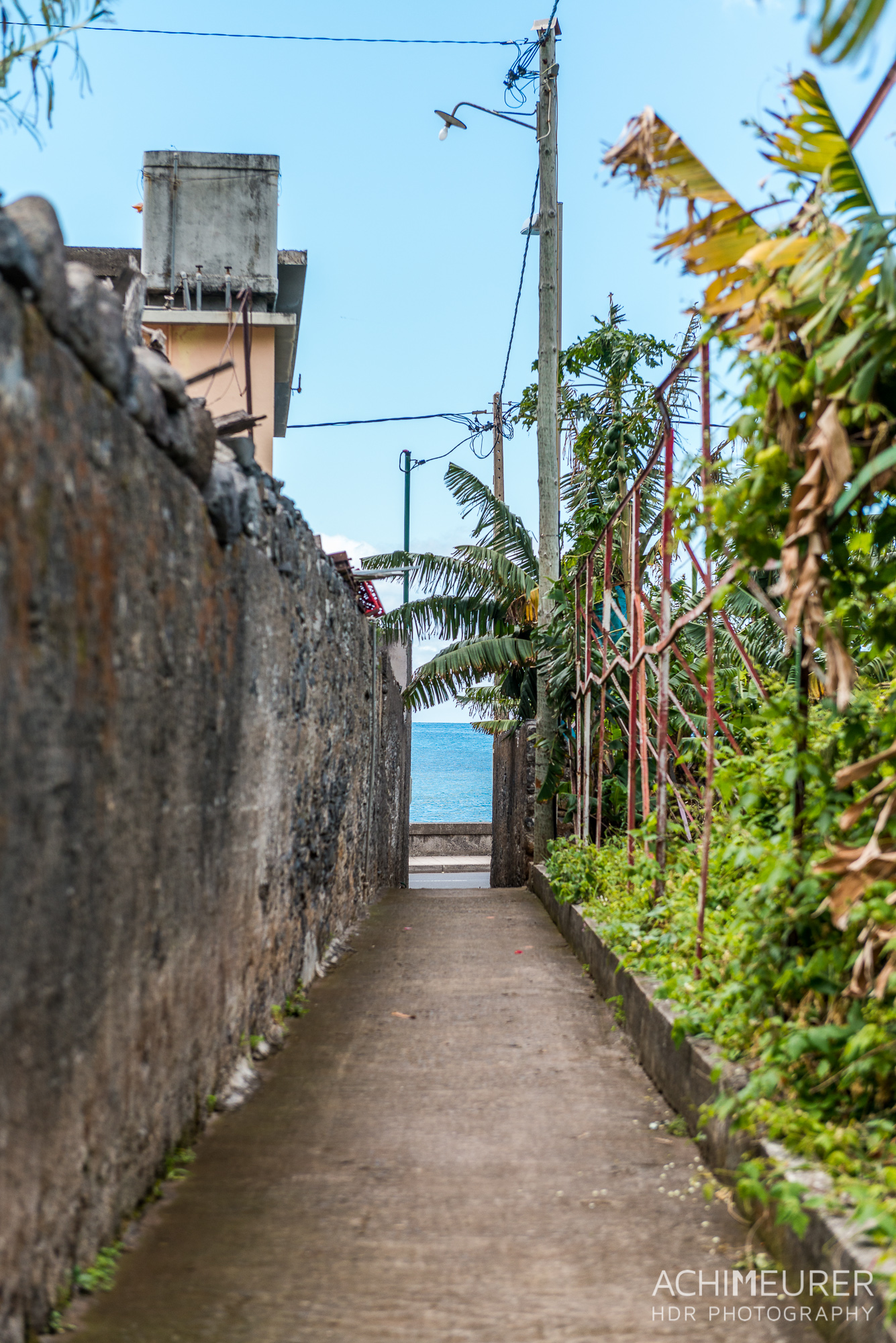 The way ends directly at the sea at a coast road. A very nice walk.
View on GoogleMaps ? https://goo.gl/maps/Q6E9bbemHp3CgLJ38
https://meurers.net/wp-content/uploads/2016/04/Madeira_6848.jpg
1335
2000
Monika
https://meurers.net/wp-content/uploads/2019/12/logo88-links.png
Monika
2016-04-21 08:01:49
2020-01-06 18:27:18
A Banana Plantation on Madeira