Week 104 and 105: Sankt Peter Ording
After the Heidebloggerevent  we were off to Sankt Peter Ording. It seems that everybody had heard about it before. And everybody said: "Oh! How nice!" We have been in Bispingen already quite far up north and we had two days for the journey. We started late in the afternoon from Bispingen and wanted to look for a nice place to stay over night. But suddenly we were in Sankt Peter Ording already. It seemed as some people had have the idea of standing alone before as well. There were prohibition signs everywhere…
Angekommen in St. Peter Ording. Mega Aussicht #meurers #appspo pic.twitter.com/tfVvKcXFhW

— DieMeurers (@DieMeurers) May 22, 2017
So first we headed towards a restaurant. The 'Seekiste'. We thought that around this time of the year nobody would be on a holiday and drove to the beach. At the district Böhl you can actually drive onto the beach. This is so bizarre. And one thinks it is odd. The last time I have been with a car on the beach was during my student exchange in Florida at Daytona Beach. But obviously this is also possible in Germany.
We had an outstanding dinner at the Seekiste though I did not really get what I ordered. A little bit of tourist rip-off might be involved here. When we heard that you have to reserve one of three shifts for a dinner we knew that nobody would care, if we would avoid this place in the future. So you can do something wrong. It doesn't matter. The hut is full anyway. Or the box. Ha ha.
We ended up at a nice small bathing beach outside of the town. It was very calm. For breakfast we went to the dyke. There are public toilets and pick nick tables. Great.
Schnuckeliger Badeplatz und ein Parkplatz für Matilda #meurers #strandliebe pic.twitter.com/u0v52of0Ip

— DieMeurers (@DieMeurers) May 22, 2017
After that we went right away to our customer. Appartements in Sankt Peter Ording. An agency for holiday flats. We received the first information and the key to our flat in best location. Near the district centre but very quiet.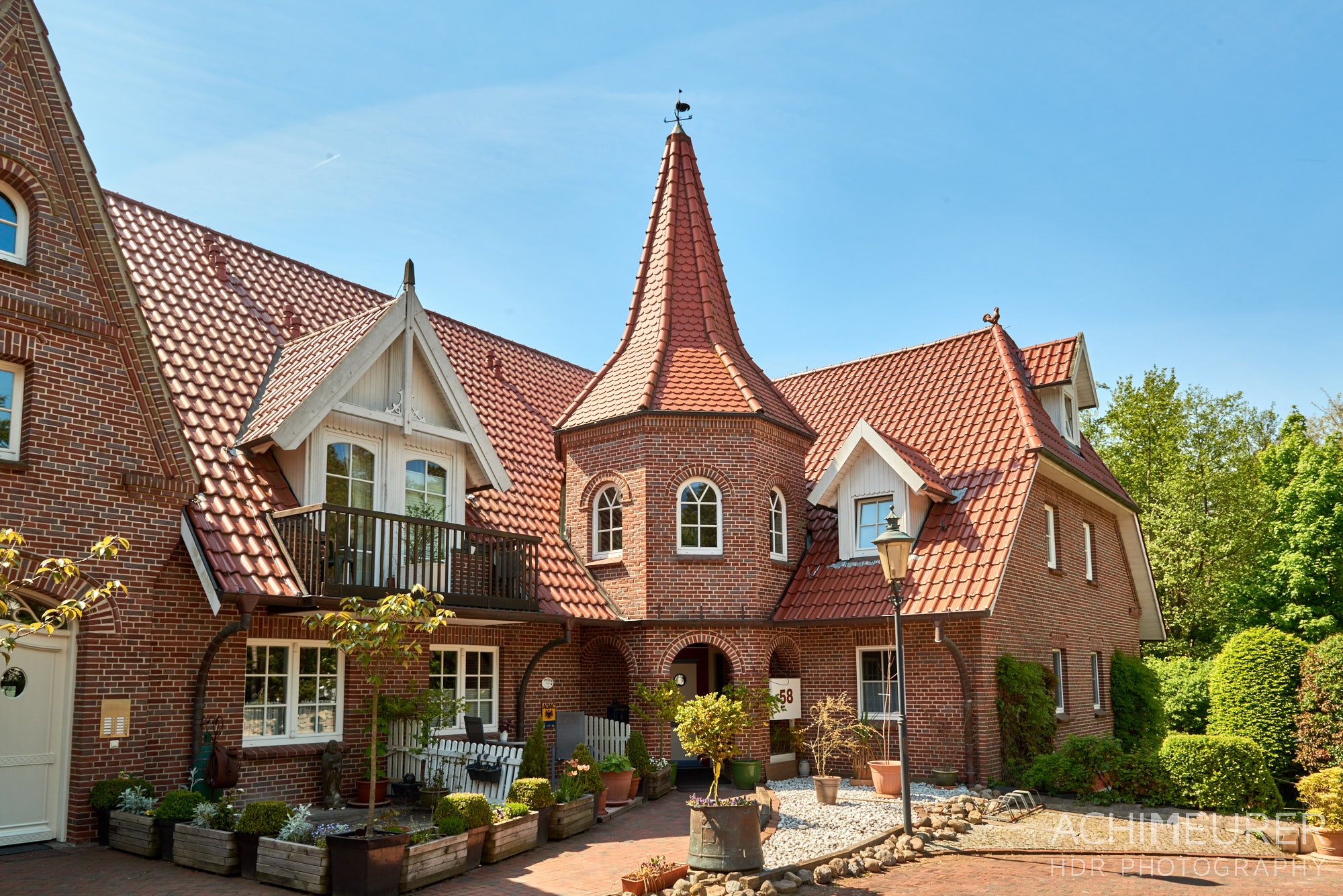 Arrival. Had a look around the corner and in the eventing first meeting. Right next morning we had a photo shoot in a holiday flat. It has gotten a new roof-deck with gorgeous view.
Die Kamera genießt sichtlich den Ausblick #meurers #strandliebe pic.twitter.com/2BSZFC8ReN

— DieMeurers (@DieMeurers) May 23, 2017
Furthermore we went around the area, rented bikes and drove after dinner quickly to the beach. Because it is possible here! For enjoying the sunset in a beach chair or to watch dramatic weather conditions.
Und es waren ein paar Kitesurfer unterwegs #meurers #strandliebe pic.twitter.com/HM0umLUQ5f

— DieMeurers (@DieMeurers) May 23, 2017
We hiked through the foreland, went to the local market to buy fish and even have been  to the plush cinema with tables and service.
We have seen the beach deserted but also stacked. But you can pull yourself out. You just have to walk far enough to be all alone at the beach. There is enough space!
Diese Weite ist einfach so unglaublich faszinierend #meurers #strandliebe pic.twitter.com/9mbMChkpis

— DieMeurers (@DieMeurers) May 25, 2017
This week we did a shit load of overwork but it did not feel like as we enjoyed the time at the beach so much that it did not feel like work.
We hopefully did our last tax declaration on our own. And we realized again that this is so complicated. And that you can't do it without a consultant or support. And that you will do something wrong anyway.
There was no time for our book this week. But it will come. Some chapters are already written. For our next journey we planned again two days. Let's see where we will stay over night this time.
Alle Tweets from Sankt Peter-Ording you can find here on storify.
Alle Fotos © DieMeurers
https://meurers.net/wp-content/uploads/2017/05/Sankt-Peter-Ording-Nordsee_7469.jpg
1335
2000
Monika
https://meurers.net/wp-content/uploads/2019/12/logo88-links.png
Monika
2017-06-15 15:46:49
2017-06-15 15:58:28
Week 104 and 105: Sankt Peter Ording