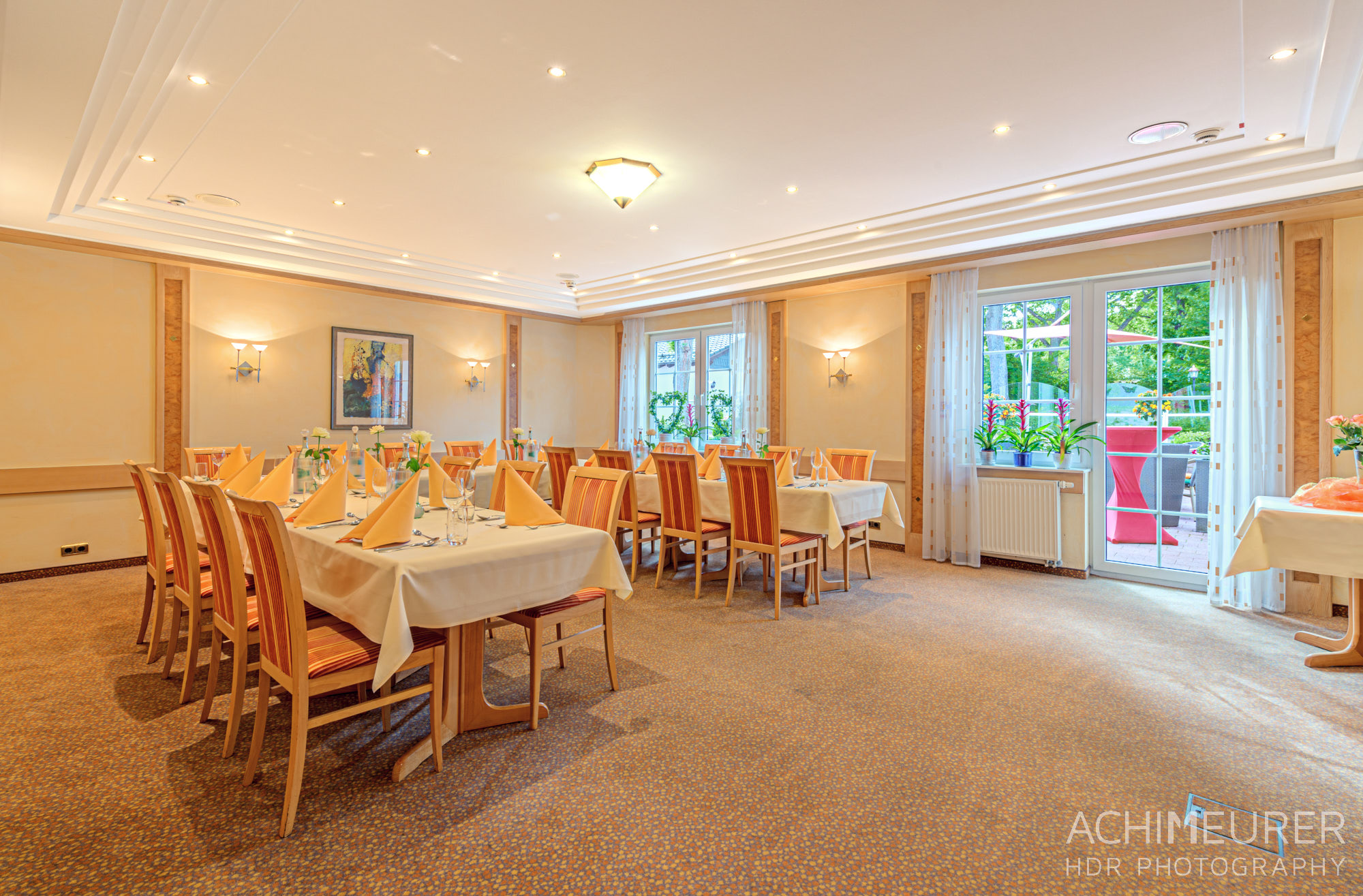 We already stayed at the Hotel Pfeffermühle last year during our tour through Northrhine-Westfalia. As the hotel has changed some things and is working on a new website it was time for new and professional photos. Some room categories had to be photographed but also the meeting rooms and the rooms for festivities.
Though our pdf-document about preparing for the photo-shoot mostly is not read or if it is read the things that are listed there are disregarded everything worked out fine this time. Thanks to perfect preparations photo shoots could begin right away and decisions could be taken and arrangements made. So there still was some time for some culinary photos. The ice cream here is home made as well as the pasta and even the salmon is smoked here.
For myself there was not much to do here as a twitter live report about a hotel photo shoot for about a week gets a bit boring after one day. And a blogpost was not asked for. So I could do some other things that had to be done and can be called office work. Like scanning business cards and file contacts from trade shows. And I had to clear some bureaucratic questions. Only the feed back records with photo documentations about the hotel had to be done. It is always the small things that stand out. Wait for my book!
But there was also a moment of shock. During a thunder storm a lightning struck the building. It was very loud. Fortunately our equipment did not suffer. Only the WIFI was gone for one day. Which is bad for us but good, that nothing more has happened.
I sent out some thing via mail and so we had a spontaneous meeting with Gerlinde who found the name for our car 'Matilda'. Gerlinde just was in Siegen when her husband received our package at home. So she dropped by and we used the chance and baptized Matilda in the right way. Spontaneous ideas are mostly the best.
Heute war es dann endlich soweit – wir haben Matilda getauft. Zusammen mit der Namensgeberin Gerlinde haben wir sie mit einem Piccolo getauft. Möge sie uns lange begleiten ?

Gepostet von DieMeurers am Samstag, 17. Juni 2017
Until our next task at the hotel Weinbergsschlösschen we had two free days. So we decided to visit my parents and also to test the great place for mobile homes at the BurgStadtHotel. Now that we have nearly a mobile home. The camping ground still feels really good. In the evening it is totally quiet there. And we heard that soon there will be something new at the Hotel. Stay tuned!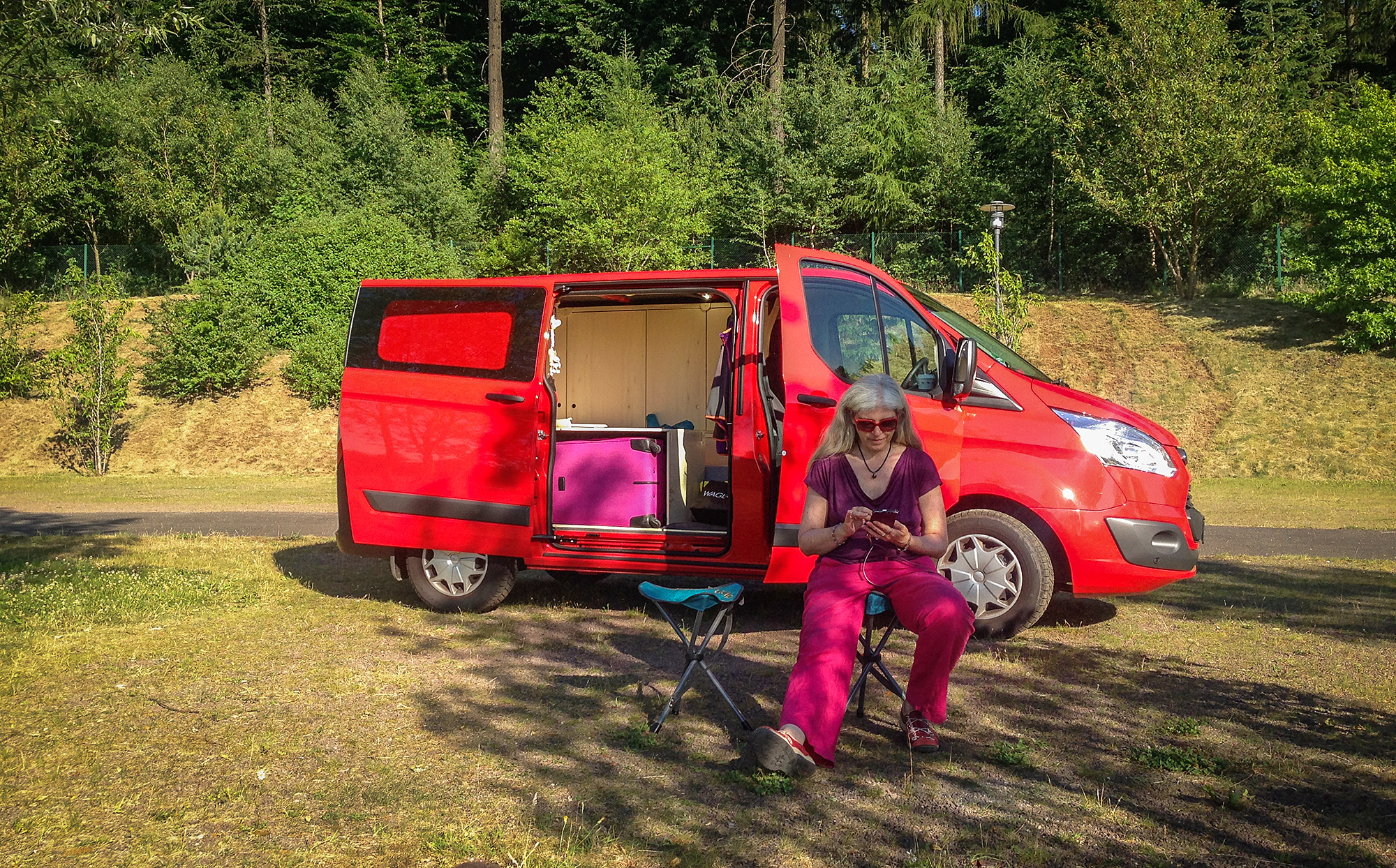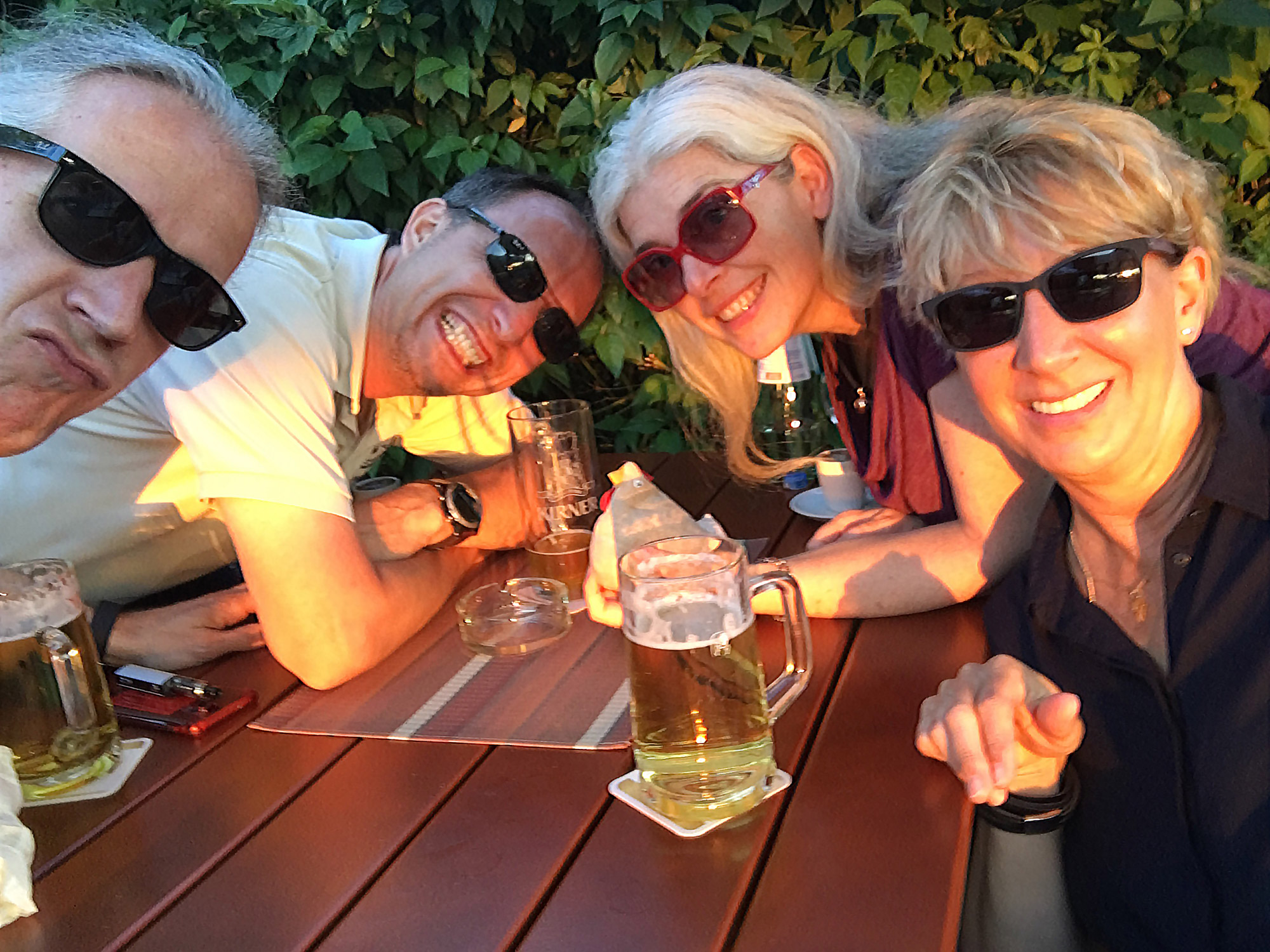 There also was time for a spontaneous meet up with Anja Wendling.
Unfortunately we had to shorten our stay in Kastellaun as Achim had scheduled a webinar . But the wifi was not stable enough. So we went earlier to the Weinbergschlösschen.
What a week!
All photos © DieMeurers, Achim Meurer
https://meurers.net/wp-content/uploads/2017/06/Hotel-Pfeffermuehle-2017_8322_HDR.jpg
1315
2000
Monika
https://meurers.net/wp-content/uploads/2019/12/logo88-links.png
Monika
2017-06-22 16:46:13
2017-06-22 16:47:24
Week 107: Hotel Pfeffermühle in Siegen